Lock Pick Set for Beginners Box - Learn to Pick Locks
---
$54.99

(Ex VAT.)

$65.00

Save

$10.01
Free Shipping Details
Free beginners Lock Picking eBook
Lokko Lock Pick Set Beginners Box: Lock Picks, Spy Card, Training Locks and How-to Pick Locks eBook   The ultimate Practical Brain Training lock pick set in our Challenge Box! This is the perfect practical...
More
Lock Pick Set for Beginners Box - Learn to Pick Locks
---
Free beginners Lock Picking eBook
Lokko Lock Pick Set Beginners Box: Lock Picks, Spy Card, Training Locks and How-to Pick Locks eBook   The ultimate Practical Brain Training lock pick set in our Challenge Box! This is the perfect practical...
More
---
---
Product Description
Lokko Lock Pick Set Beginners Box: Lock Picks, Spy Card, Training Locks and How-to Pick Locks eBook
The ultimate Practical Brain Training lock pick set in our Challenge Box! This is the perfect practical experience and gift rolled into one, all ready to be unboxed by any inquisitive adventurers of all ages, young or old! Learning how to pick a lock, discovering practical STEM puzzles and toys, want fun locks to pick, getting into locksport, locksmith school, unique corporate gift or you enjoy practical intellectual challenges? Great, you're in the right place!

Lock Picking can be learned easily, and with our guides and videos - anyone can do it. Our customers have praised our quality selection of tools and guides - we're sure you'll love them too.

This colorful set is designed for learners of all levels, and comes complete with:
A full 15 piece Pro Lock Pick Set with high quality stainless steel picks with comfortable handles, tension tools, and an extractor
A Secret Agent / Spy Concealed wallet-sized Credit Card Pick Set
A fully-working, easy clear practice padlock with a see-through mechanism with keys - ideal for learning how the moving parts work
A second double-sided, clear cutaway practice training lock +keys
Our 44-page eBook with easy to understand colour photos for Single Pin Picking (which you can upgrade to a real book at a discount - just select it from the dropdown)
One of the bundled options allows you to add our exclusive easy-to-read, illustrated paperback version of the how-to guide.
We have thousands of happy customers who have enjoyed receiving this as a gift.
Our customers who buy this enjoy DIY, puzzles, practical problems, mechanics or want to improve hand-eye-coordination or mobility, or just want to see what lock picking or locksmithing is like!
You'd be surprised at how many people don't know how a lock works - and there's likely one in every room you've ever been in!
An especially great practical gift for guys or girls of all ages. All this quality, brain teasing and learning is incredible value in just one box! Once you've had a chance to test out the Lokko Lock Pick Set - you can browse through other great training locks to pick on our site too!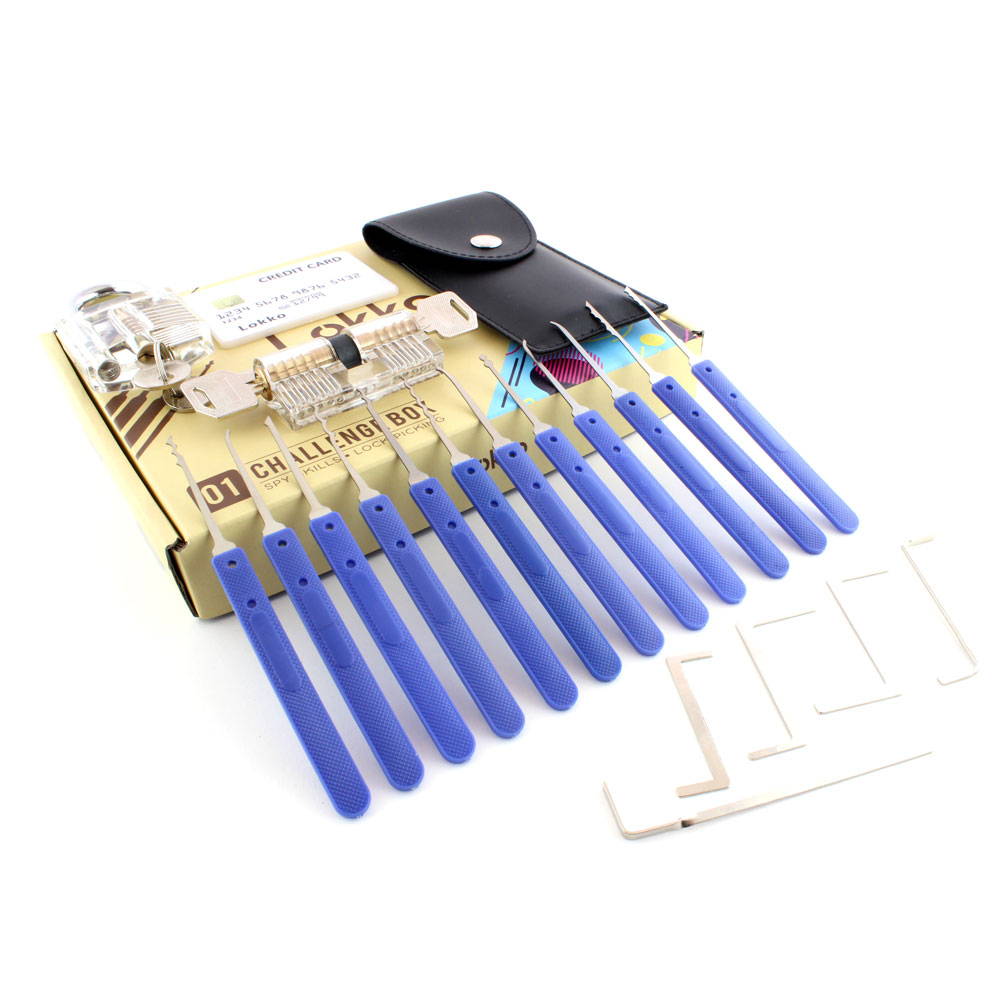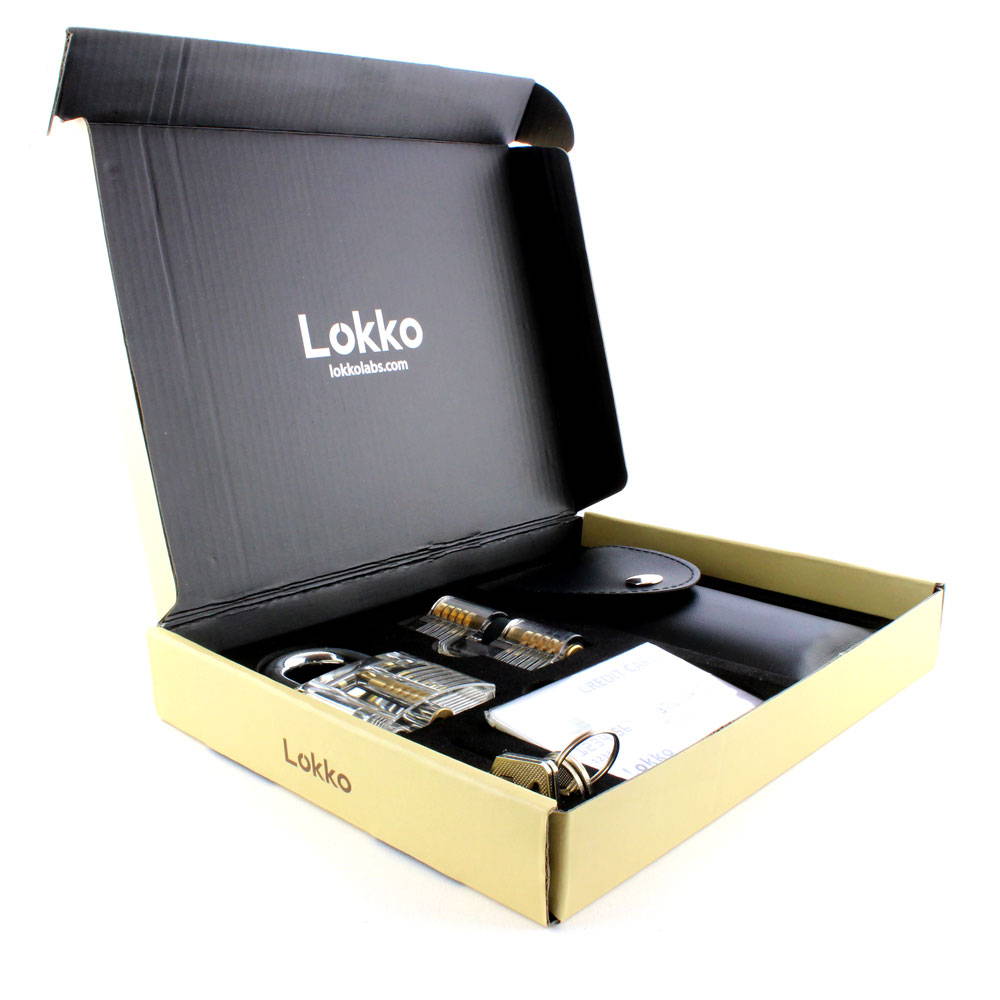 If you want something else special to go with this, why not also add an upgraded challenge level Medium Difficulty Practice Padlock?
Order today and you'll join our hordes of happy customers - you won't be disappointed.
This complete, weighty, professionally boxed package is a comprehensive set of great specialist learning tools. You'll receive your cheerful package well wrapped and protected to be shipped - our other customers tell us that they've thoroughly enjoyed the unboxing and lockpick learning experience.
Even better yet, this weighty, stylish, boxed set stuffed full of entertainment is shipped to you free! Better order it quick before we change our minds!
Learn a new cool skill and keep your hands and mind busy for a few hours - all my friends have also picked up my padlocks and tried to have a go themselves. Some even keep a set on their desk at work to relieve stress! There's something very zen and calming about focussing on work with your hands.
Every one of our sets comes with everything you need to be a professional locksmith ;) Forgotten your keys? Now you can learn to pop open bicycle locks, house, apartment and room doors, padlocks, filing cabinets and drawer locks and much more!
This Lokko Labs lockpick set has provided hours of great entertainment to many of our customers and is a fantastic educational tool that teaches patience, thinking out of the box, methodological thinking and visualization.
We offer a 100% money back guarantee if you're not happy. You'll love it. Say yes to free shipping and a box of fun by ordering today!
- Chris Dangerfield
PS. I recommend ordering the set with the definitive hardcopy illustrated guidebook! Nothing beats being able to flip through the instructions on real paper in front of you while you're learning to pick!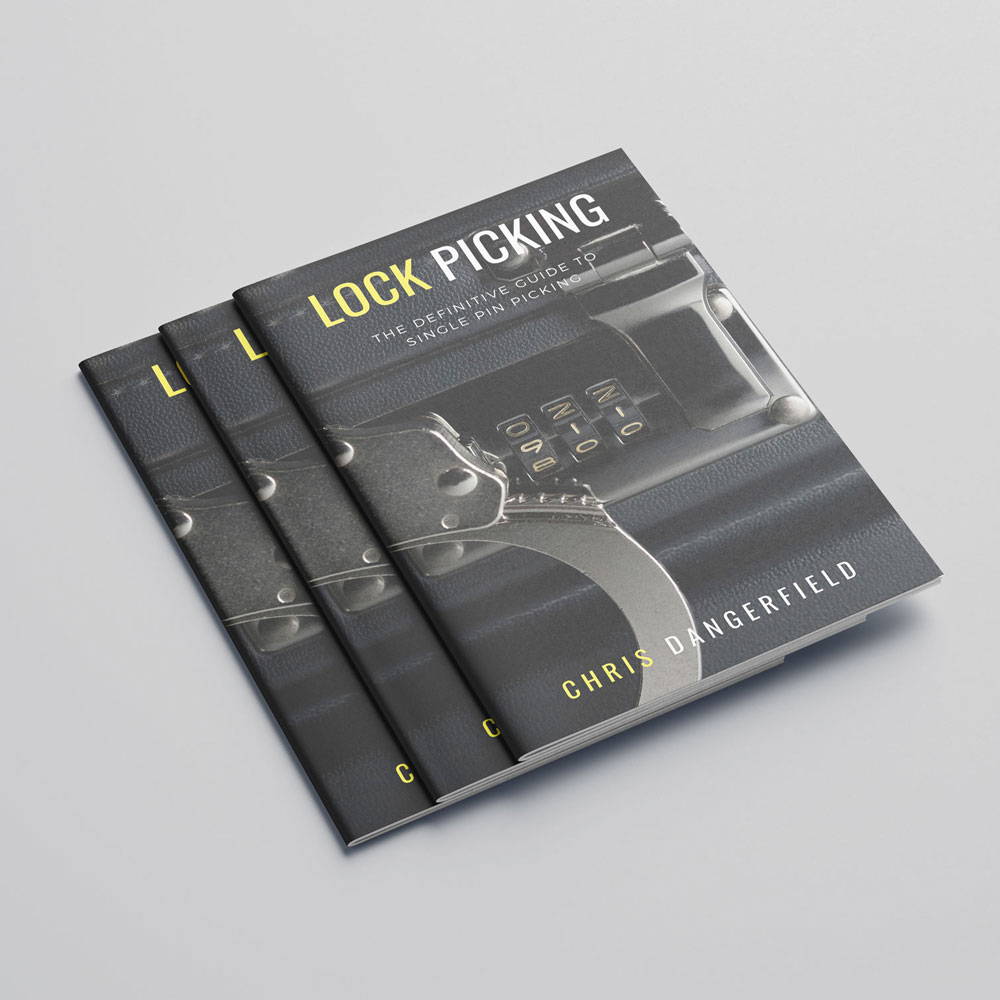 When you order the Lokko set, and you choose to add the glossy, printed soft-cover booklet, you'll find that it's easier to learn when you're reading from real pages in front of you.
There's just something about the smell of the paper, and having the pages open in front of you while following instructions and playing with the intricacies of the pick and lock that's very comforting and very zen.
Exploring the contents of the Challenge Box and progressing through each of the sections in the book to find out how everything works is an amazing feeling.
We've had so many satisfied customers send us nice messages and suggestions that we've implemented - it makes us proud to have created and refined such a great box of fun.
I'm sure you'll end up with the same level of enjoyment and achievement as everyone else. In fact, one of our customers said the following: "This is the coolest present you can get someone. long after the gift is gone they'll have a skill that'll last forever."
I totally agree with them! Happy Picking, enjoy your new challenge!
Chris
Watch the Amazing Unboxing Video!

Get Hours of entertainment and education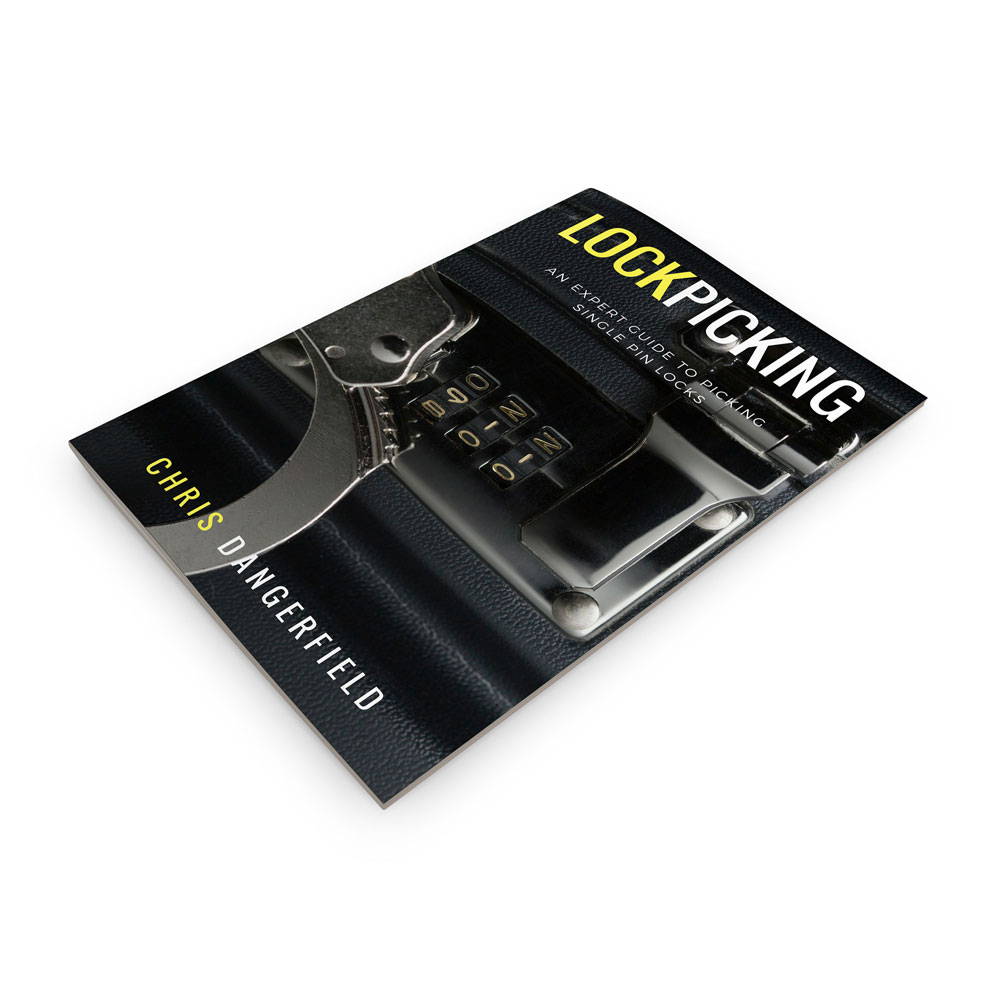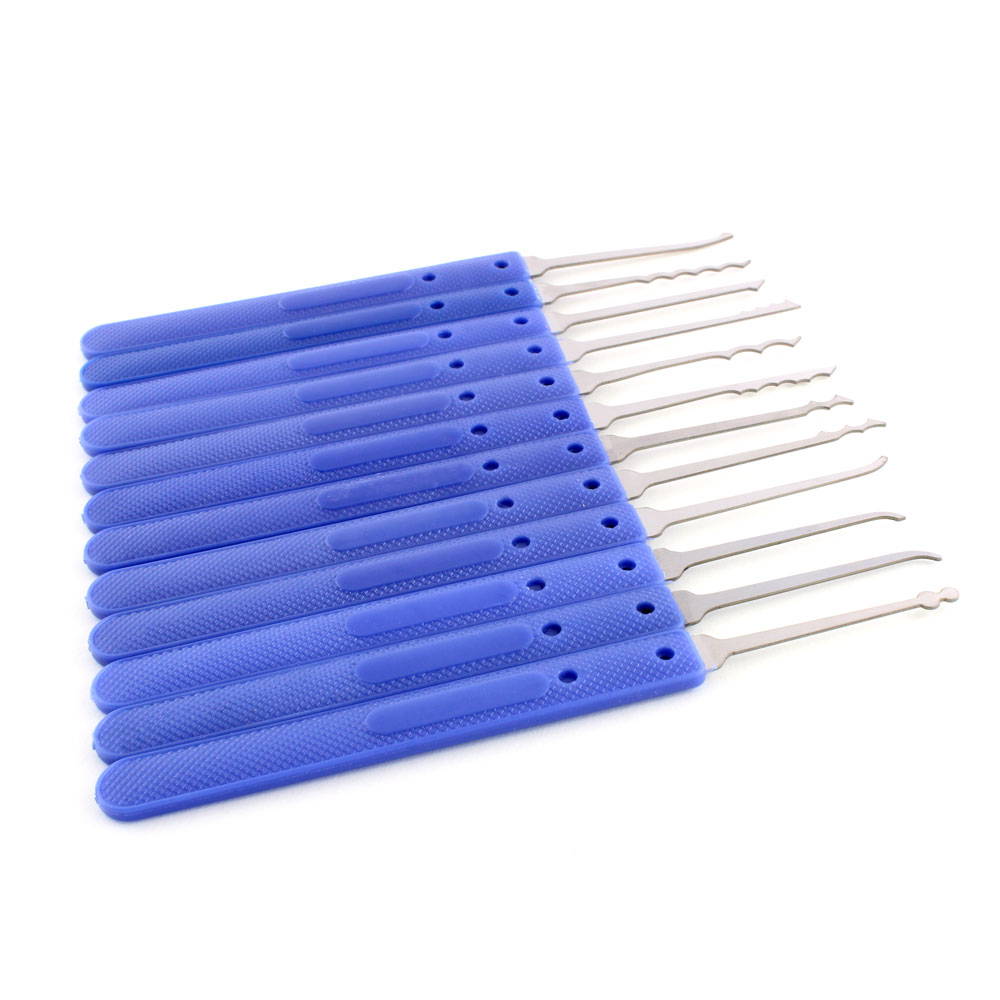 Unbox a new skill and train your brain the practical way!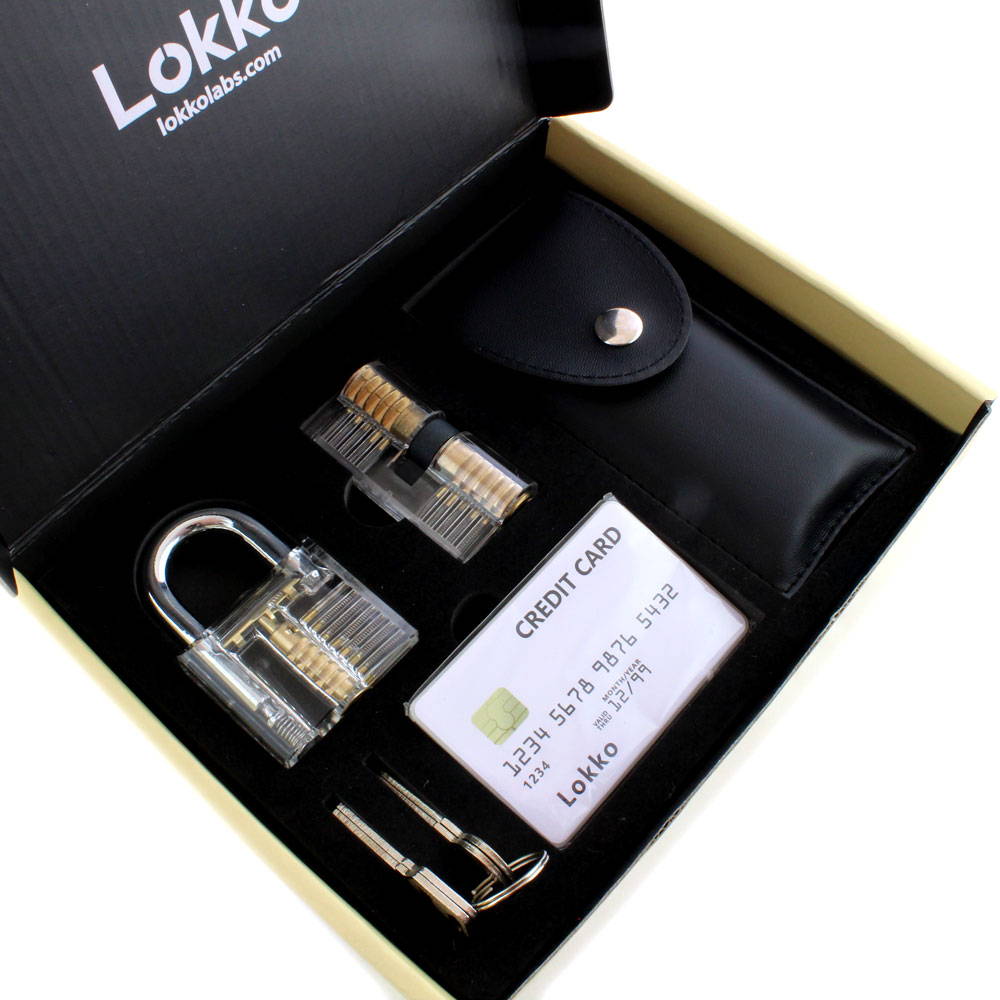 All our orders are dispatched in sturdy, protective plain packaging within 1 business day, to arrive at your door within 3 - 4 days via UPS / FedEx / USPS.
We use a trusted third party payments processor; we don't see any of your payment details & we don't store any of your payment details so there's absolutely zero security risk.
That's right. Free shipping if you've ordered $35 or more. Fast AND free AND a how-to guide with every order. AND easy returns if you aren't satisfied with your product!
---
---
Just added to your cart...
X
You only need to spend a total of
$35
to get free shipping within the continental US
See details.

Lock Pick Set for Beginners Box - Learn to Pick Locks
Eligible for FREE Shipping
---